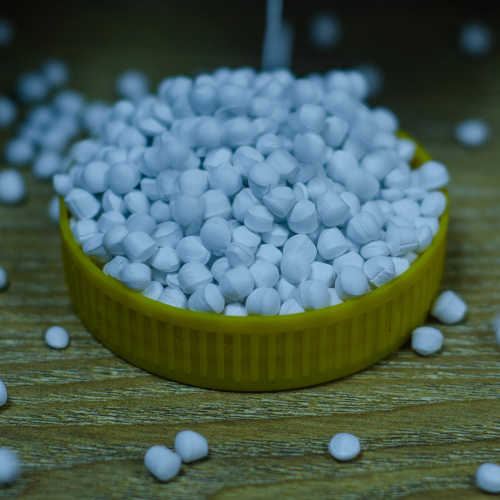 Colour And Filler Masterbatches
Masterbatches are an additive used in producing plastic goods to bestow a particular set of qualities or features onto the end product. These additives are available in several forms, including color, filler, and additive masterbatches. In this article, our primary emphasis will be on the procedures involved in the production, as well as the applications and advantages of color and filler masterbatches.
We will talk about the raw elements necessary for production and how they are used in plastic. In addition, we will talk about the many kinds of colors, their structures, their capacities, and their densities, as well as the benefits you will get if you decide to make us your supplier.
It's simple to figure out how to make color and filler masterbatches on your own. In the first step of the process, the raw ingredients are combined in the correct proportions by the needed criteria. 
Pigments, polymers, and additives are all types of raw materials used. Pigments are used to give the masterbatch its color; polymers are used as carriers, and additives are utilized to improve the product's ultimately manufactured performance.
After mixing the essential components, they are melted down and forced into a die using an extruder. When the material has been extruded, it is allowed to cool and is subsequently pelletized. After that, the pellets are placed in containers and put away for later use. The whole procedure is carried out in a regulated setting to maintain a constant quality level throughout the masterbatch production process.
Raw Materials Needed For Production
The following are examples of raw ingredients that are needed for the production of color and filler masterbatches:

Pigments are added to the masterbatch so that it may take on a specific color.
Polymers, which serve as vehicles for the colors and additives, are present.
Additives are substances put into a finished product to improve its functionality.
How It Is Implemented In Plastic
During the production process, the plastic resin is modified with the addition of color and filler masterbatches. To create the desired color or provide the final product with certain qualities, the plastic resin and the masterbatch are combined and mixed. The usage of masterbatches helps makers of plastic products to obtain the necessary attributes in the end product while also reducing the number of raw materials that are needed for production as a result.
Masterbatches are available in a wide variety of hues, including the following:
White is the color of opaque items.
Black is used for things that need UV protection or to create a particular aesthetic. Black is also utilized to produce a specific look.
Toys, automobile components, and containers are typical examples of things that include the color red.
Structure, Capacity, And Density
The needs of the finished product dictate the structure, capacity, and density of the color and filler masterbatches. These characteristics vary considerably. The term "structure" refers to the make-up of the masterbatch, which includes the pigments, polymers, and additives that are incorporated into the formulation. When referring to plastic resin, "capacity" refers to the maximum quantity of colorant or filler that may be added to the material. The weight of the masterbatch expressed as a percentage of its total volume is referred to as the density.
Colour And Filler Masterbatches At The Best Price
Our company can provide color and filler masterbatches at more affordable costs than our competitors without sacrificing the quality of our products. We make sure that the raw materials we use come from reputable vendors that satisfy all of the requirements set out in the industry. Because of the effectiveness of our production procedure, we can manufacture huge numbers of masterbatches at an affordable price. In addition, we make use of a professional crew and up-to-date equipment to guarantee that our goods are up to the standards that have been established.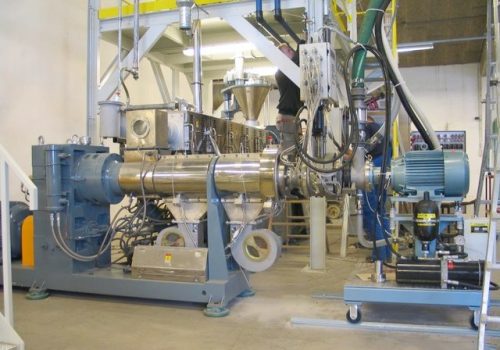 We are the best option for you to consider when looking for a color and filler masterbatches provider for several reasons. These reasons are as follows:
Quality
At our business, we are devoted to supplying patrons with masterbatches that are of the highest possible quality. We ensure that the raw materials that go into our products come from reputable vendors, and we have trained workers on staff to ensure that our finished goods are up to snuff. Because of the effectiveness of our production procedure, we can manufacture huge volumes of high-quality masterbatches without lowering our standards. In addition, we subject our goods to frequent quality inspections to ensure that they are up to the required level of quality.
That Is Competitive We know the significance of maintaining competitive pricingin today's industry. Because of this, we can provide color and filler masterbatches at more affordable costs without lowering the quality. Because of our well-established supply chain, we can get raw materials at prices that are competitive with the market. In addition, since our production method is so effective, we can manufacture vast amounts of masterbatches at an affordable price to our customers.
We know that each customer has particular preferences about the color and filler masterbatches, and we are happy to accommodate their needs. Because of this, we provide individualized services to cater to the requirements of each of our customers. We build masterbatches tailored to our customers' needs via collaborative efforts that include close collaboration with those customers. Since our services may be tailored to meet each customer's specific requirements, we can significantly cut down on unnecessary wastewhile improving operational efficacy.
We know the significance of making deliveries on time in today's market. Because of this, we take measures to guarantee that our items are sent within the allotted period. Because of the well-established logistics network that we have in place, we can provide prompt and effective delivery of our items to each of our customers. In addition, we maintain consistent communication with our customers to keep them updated on the progress of the delivery of their products.
We are dedicated to sustainability and provide safe masterbatches for the environment. Our raw materials come from environmentally friendly sources, and our production practices are also environmentally friendly. Since our masterbatches can be recycled, we can help our customers reduce waste and their overall effect on the environment. In addition, using sustainable techniques ensures that we leave a smaller carbon imprintand have less of an impact on the surrounding ecosystem.
Given the competitive nature of the modern market, we know the significance of outstanding customer service. Because of this, we have a specialized team of customer service representatives that are always accessible to respond to any inquiries or problems that any of our customers could have. We are committed to developing long-term partnershipswith our customers and ensuring they are pleased with our goods and services.
Color and filler masterbatches are necessary components of additives used in the production of plastic. The production method is rather straightforward and consists of combining the raw ingredients, melting them, and then extruding the melted mixture into little pellets. The masterbatches endow the plastic resin with color or specific qualities throughout the production process. 
FAQs related to Colour And Filler Masterbatches
Colorant and filler masterbatches find usage in a wide variety of products and processes, including the following:
Injection molding is a technique used to produce a wide variety of plastic goods, including toys, automobile components, and home appliances.
Blow Molding is a process used to produce plastic bottles, containers, and other goods that are functionally equivalent.
The extrusion process produces plastic sheets, films, and pipes.
Masterbatches of colorant and filler material provide makers of plastic products alternatives that are both cost-effective and economical. They cut down on the number of raw materials needed for production, resulting in cost savings. 
Color and filler masterbatches may be recycled, which enables makers of plastic products to cut down on waste and lessen their negative influence on the environment. They also have a low environmental impact since they reduce the energy needed to produce plastic, lowering carbon emissions.