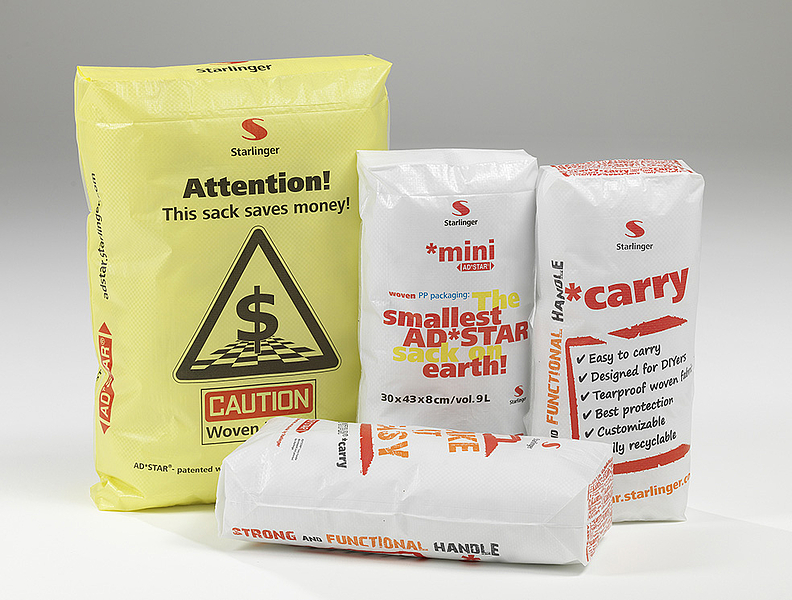 Reusable bags made of woven polypropylene are crafted from a polypropylene material that has undergone the weaving process. This robust material is created by weaving together strips of polypropylene fabric. Several woven PP shopping bags are waterproof, in addition to being able to prevent leaks from occurring. Woven polypropylene bags are frequently used for packaging various goods because of their versatility, cheap cost, and durability. These bags, also referred to as PP woven bags, may be acquired from a reputed polypropylene bags manufacturer that serves the requirements of various industries.
The Notable Properties Of Woven PP Bags
A dependable polypropylene bags producer will provide you with woven PP bags that are:
100% Reusable
Non-staining
Durable
Eco-friendly
The inability to tear means that product loss is reduced or eliminated
Simple to disinfect or clean
Low in weight and bulk
It's cheap and simple to manufacture
Ventilated or impermeable (with laminated film)
Very resilient to fatigue and fracture
Able to withstand exposure to a wide variety of chemicals without suffering damage.
High heat resistance (melting point of 167 degrees Celsius).
The Major Applications Of Woven Polypropylene Bags
In today's economy, woven pp bags are used extensively in various settings.
Woven polypropylene (PP) bags are utilized for warehousing and transporting various things, including seafood, food, fruit, vegetables, and other agricultural products. Agriculture uses a wide variety of PP bags, some of which are vegetable woven bags, fruit net bags, and chemical PP bags.
Nowadays days, you may get PP woven bags at a good number of grocery stores. [Citation needed] Woven cotton bags, woven polypropylene (corn) bags, and woven polypropylene (PP) bags are some examples of typical types of woven bags. Woven polypropylene (PP) bags are another example.
PP woven fabric has a wide variety of applications, including but not limited to the following: irrigation systems, highways, railways, ports, mines, and structures. Because of its capacity for filtration, drainage, isolation, and prevention of leakage, PP woven fabric is one of the synthetic technologies that is utilized to the greatest extent.
Tents, sunshades, and various types of travel bags can all be fashioned out of PP woven fabric, which can also be used in construction. Plastic woven fabric may also be used in the construction industry for purposes like screening and fencing.
Daily, PP woven bags are used by various people, including workers, farmers, commodities agents, and others. Items made of woven plastic are common and may be found almost anywhere, including homes, businesses, and warehouses. Some examples of these goods are shopping bags and logistical materials.
It is essential to use woven bags to reduce or prevent the damage caused by flooding. The principal uses for their products and applications are the construction of dams, riverbanks, motorways, and railroads. Woven polypropylene bags are quite easy to come by and can be purchased in almost any place.
Bags constructed of woven material can be used for various purposes. For example, woven bags with UV coatings applied to them to protect them from the sun's rays can resist fading, resulting in a longer lifespan for the bags. Airbags can be made with polypropylene tubing that is resistant to the damage caused by UV radiation if the tubing is used in the construction process.
CLASSIFICATION OF WOVEN BAGS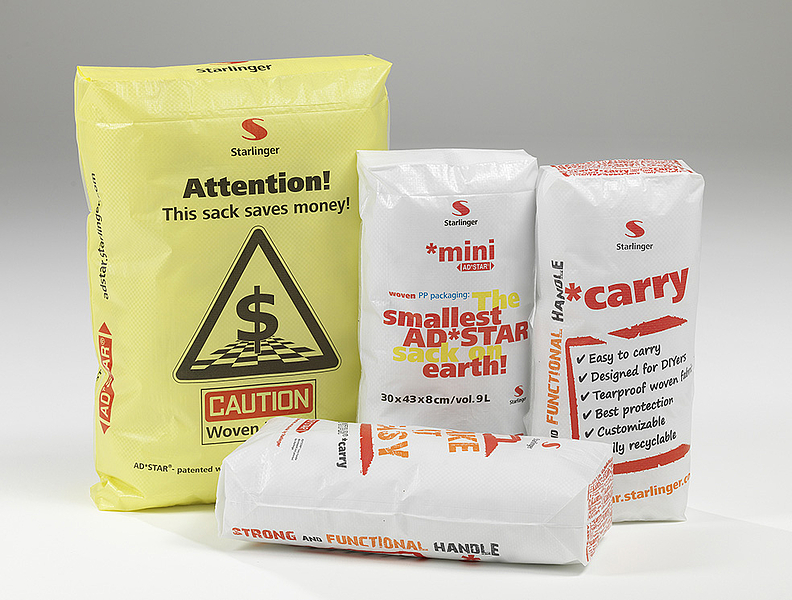 Why Choose PP Woven Bags ?
You may repurpose a polypropylene bag rather than using single-use plastic bags. In addition to their similar advantages to plastic bags in terms of being watertight, lightweight, and inexpensive, these bags also have the advantages of being long-lasting, reusable, and recyclable. Because of this, they are considered preferable to goods made of throwaway plastic.
As most of us are familiar with polypropylene sacks and bags, there is no need to offer an introduction to their application and utilization. Since polypropylene possesses a wide variety of beneficial characteristics, these bags have widespread application across many industries. Bags made from woven polypropylene are extremely tough and long-lasting; they can bear both tearing and stretching without breaking. Because of reason, they come much recommended for transporting things that are either fragile or big. They may be used to keep your perishables safe from dust and moisture while providing you with a sense of security and safety.
Because a company logo or other identifying information may be printed on promotional woven polypropylene bags, these bags are an excellent choice for use as giveaways. You have a broad variety of options available to you in terms of size and color so that you can choose the right one for you.
FAQs related to PP Woven Bags
Use the Poly Bag Weight Calculator by entering the bag's width (in), length (in), and millage. The weight of your poly bags will be determined using the calculator.
The grain, sugar, food, milling, and other sectors that are quite comparable have a strong demand for PP Woven bags since these bags are the most durable packaging bags that are now available. PP Woven small bags are used for packaging a wide variety of goods, including animal feed, cement, ceramics, wood, seeds, and sand, to name just a few examples. These bags are the way to go if you need to transport dry products weighing 30 and 50 kg. Because of their longevity, breathability, and low cost, these bags are ideal for shipping and storing dry commodities such as grains, pulses, seeds, sugar, sand, fodder, chemicals, cement, metal components, and other items.
Weaved PP plastic bags result from the weaving technique throughout the production process. Weaving many threads or tapes in two different directions results in the production of a fabric suited for use in the plastics sector (warp and weft). Polypropylene, sometimes known as PP, is a thermoplastic resin that the polymerization of propylene may produce. On the other hand, weaved polypropylene is produced by interlacing strips or threads of polypropylene in two different orientations to create a material that is not only lightweight but also sturdy and heavy-duty. PP woven fabric is used in the construction of simple woven PP bags. One side of the bag is sewn together to form the bottom, while the other is left open.